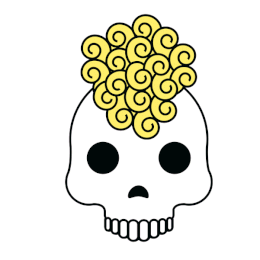 amika:
amika was founded by industry OUTSIDERS in Williamsburg, Brooklyn in 2007 and is the antithesis of a typical beauty brand.
Instead of purveying unattainable perfection we believe in an idiosyncratic and totally individual version of beauty. The result is a culture of inclusion and positivity, all while delivering puddles of fun and a sunny disposition from looking at our packaging.

amika products are like a good friend – straightforward, dependable, and fun to spend time with. We are kind-of obsessed with this "super-fruit" Sea Buckthorn Berry, so we include it in every haircare and styling product.
We are always on a quest for new technologies and ingredients to deliver high-performing products – even replacing ingredients when better alternatives are available. Our products are vegetarian-friendly, cruelty-free and free from *sulfates, MIT, MCI, Phthalates and artificial colors.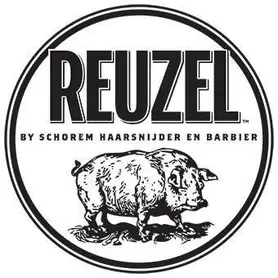 REUZEL
Schorem is an old school men-only barbershop in the heart of the working class city of Rotterdam in Holland. The shop specialises in traditional, classic and signature haircuts, as well as, hot towel straight razor shaves. Schorem is trying to preserve the vanishing craft of barbers from a lost era of time.

Reuzel Grease, a beeswax based, medium hold pomade with a consistency much like honey. Perfect to slick down or pomp up every classic barbershop style. Subtly spiced with peppermint, Rezuel Grease is as much about tradition as it is style. Perfect for the man who carries a comb and knows how to use it.
Reuzel Pomade, is a water based, high shine pomade with a light scent of cola. Rinsing out easily but with a hold like super glue, you can achieve almost any look with this high shine pomade. Perfect for the both the pomade aficionado and the beginner.
ORGANIC WAY

Organic Way's Hcolor is a permanent ammonia-free hair color line that covers grey, while nourishing the hair and scalp with biodynamic botanicals, organic essential oils and fair trade ingredients. They're the first color line in the professional beauty industry to use 'Farm to Chair' ingredients grown on their 100% chemical-free farms in Bologna, Italy.
Organic Way uses innovative green chemistry to create gentle formulations that deliver rich, multifaceted color results. Their balanced use of therapeutic essential oils and plant butters creates a hair color experience unlike any other.

Ammonia Free Hcolor Benefits
No Harsh Fumes

Full Grey Coverage

Cruelty-Free & Vegan

Long Lasting, Shiny Hair Color

Nourishing Organic Ingredients

Respects Hair's pH and Structural Integrity

Say hello to Original & Mineral CØR.color, featuring the revolutionary Molecular Blend Technology (MBT), Certified Organic Macadamia Oil and O&M Signature Oil Blend. Our CØR.color and Activators use a special blend of certified Organic Coconut Oil and Macadamia oil to deliver enhanced vibrancy, color longevity, and deep hydration and conditioning benefits. This nourishing blend also ensures enhanced scalp comfort and amazing shine.
Desert Harvest Botanical Blend is a traditional food that combines exotic fruits and seeds from the Australian desert: Quandong or Desert Peach, Desert Lime, and Wattle Seed. These food sources once consumed by the Aboriginal Australians due to their nourishing and healthful benefits, give CØR.COLOR its protective and hydrating properties.
O&M is one of the first brands to exclude professional-grade Ammonia, Resorcinol, and PPD from their formula. Also, contains zero gluten and soy so more clients can safely experience and enjoy a hair color session without the itching and tingling.
Brazilian Blowout
BRAZILIAN BLOWOUT IS THE ONLY SMOOTHING TREATMENT THAT CAN BE CUSTOMIZED

to keep curl and lose frizz, or to achieve a sleek and straight result. Known for significantly reducing drying and styling time for up to 12 weeks, a major benefit of this treatment is that it is finished at the salon with no "down" time. This means you can leave the salon and immediately wash your hair, exercise, put it in a stylish pony tail or clip without having to wait days to do so.
We also use the following brands ..... Satin Smooth, GiGi, Schwarzkopf, Difiaba and Olaplex.